CAS: 1646-26-0
Supplier: Symrise
Regular price
Sale price
$5.25 USD
Unit price
per
Sale
Sold out
For larger amounts please contact us.
Incredibly powerful, coumarone is a distinctly tonka / coumarin like synthetic with a very powerful nuance of orange blossoms. With the very high restrictions on methyl naphthyl ketone (oranger crystals) and coumarin itself, coumarone really comes into its own as a booster for both those materials.
Coumarone can also be used to create interesting fragrances that present tonka beans and orange blossoms in whole new light. A wonderful material that all perfumers should have in their organ.
Appearance: White crystalline powder
Longevity: Lasts > 1 month on a smelling strip.
ⓘ Note
This is neither a perfume nor a foodstuff; it is a raw material for use in manufacturing. Do not consume. Do not apply to skin. Keep away from children.
General Information

Like most suppliers and makers of quality raw materials for fragrances, we do not filter many of our products. This ensures that no odiferous matter is lost prior to use but can result in the appearance of small particles or slight clouding.

All alcoholic fragrances should be macerated for up to a month and then chilled in a moderate freezer overnight before being filtered fine. This will remove all cloudiness or detritus and is the industry norm.
IFRA Standards

Permitted amounts in finished product:

IFRA 49: 100%
IFRA 51: 100%

These are derived from calculated concentrations which do not replace chromatographic quantification on individual lots. Disclaimer...
Label Requirements

Ingredients may need to be listed as per your local legislation based on data found in the EU allergens report.

Additional Requirements
For Trade Use Only

Our products are intended as building blocks in the perfume creation process; they are not to be applied to the skin undiluted.

These raw materials are for use by the perfumery trade only.
Share
View full details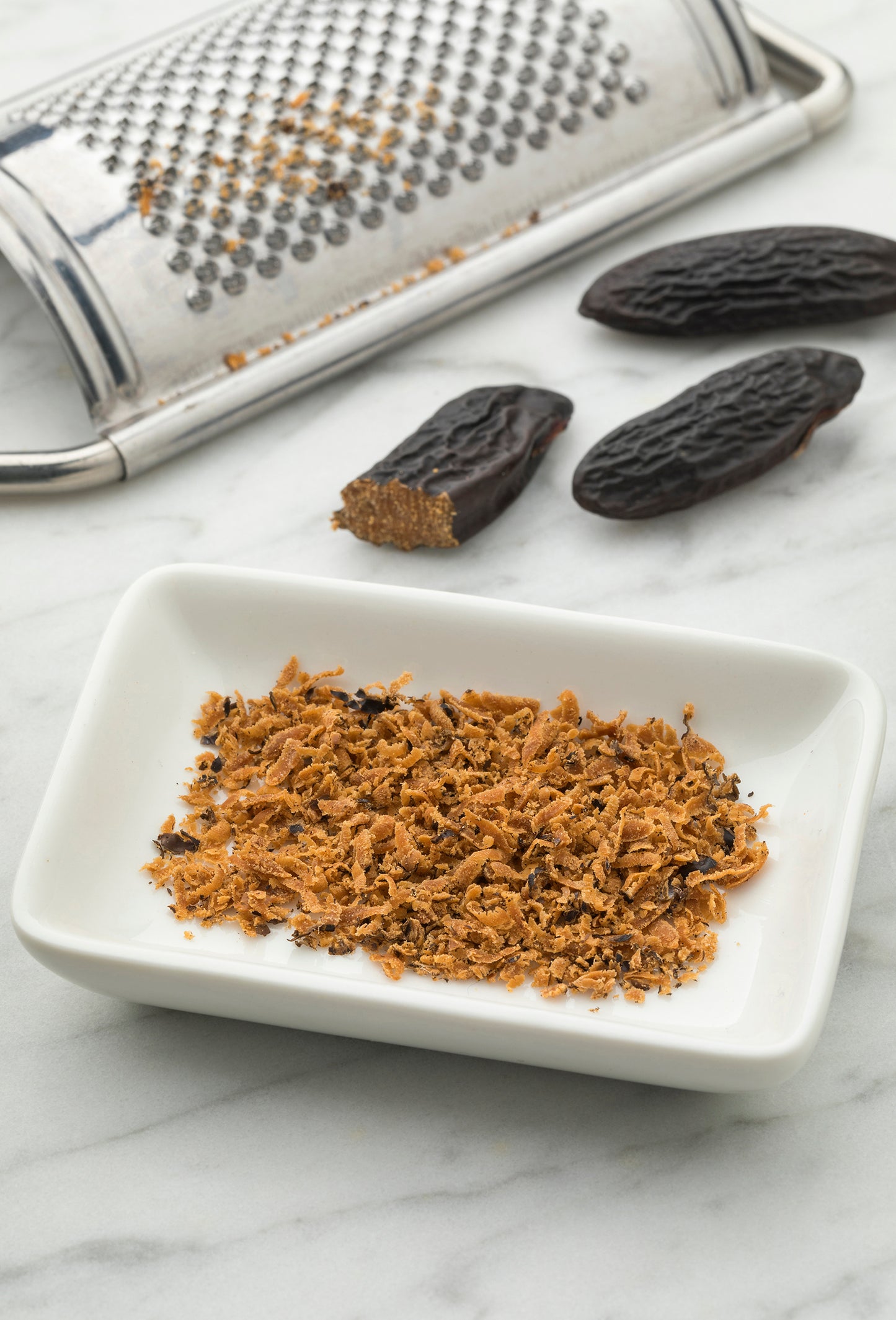 "Extremely strong new structure, with more intense top note than coumarin but it has, as compared to it, a quite important tonality of methyl anthranilate and β-methyl naphtyl ketone that makes the product not only coumarin-like but also orange flower-like. However, it is more coumarin when compared to its relatively close and secret molecule Nerolione. It was found a bit by coincidence when a great chemist and its inventor, Berliner Steffen Sonnenberg, researched on the chemistry to find a non discoloring replacement for Methyl Anthranilate, and β-Methyl Naphtyl Ketone. He was successful and synthesized the badly known (since it is an important captive) Nerolione. When having synthesized Nerolione he played with the molecular structure and found Coumarone that did not smell only of orange but had a very unusual tonka-coumarin smell. Coumarone is stronger than coumarin. Coumarone is extremely important since the sought to push the impact of Coumarin in the fragrances based on it was a must.
My friend Edmond Roudnitzka loved Coumarin and considered it one of the best chemicals ever discovered since its top qualities really smell of tonka, very natural and they are unbelievably long lasting.(Coumarin is one of the longer lasting products in the world). Well, again as in the case of the Limbanols, Helvetolide, Paradisone, Ysamber K, Ambrocenide, etc. he could not smell Coumarone but I know because he was one of my best friends, he would have loved it. A 1 percent solution of Coumarone is difficult to control, its diffusion, as in the case of its orange flower brother, Nerolione, 1-(3-methyl-benzofuran-2-yl)-ethanone, is so impressive that once I smelled it, I realized I was again facing a product that will for sure be involved in the future evolution of perfumery.
I need to work more with Coumarone, but I find its combinations with Ethyl Laitone DA, Tetrascone, Florex, Laitone, Dehydrotonkinolide, Oxophorone, the described tobacco chemicals Tabanone, Megastigmadienone, 7-epoxymegastigma-5(6)-en-9-one, Osmanthus Absolute, Coranol, Dihydro-β and α-ionones, Cashmeran, the Limbanols, Ambrocenide, Javanol, Firsantol, Nirvanol, theaspirane, vityspirane and naturally Coumarin, are spectacular. Blendings of Coumarone and Florex are quite important. There is a need to rework important Coumarin fragrances like "Joop" for men, "Romeo & Gilli" for men, "Pandora for Men," etc.
By introducing Coumarone and the sought diffusive effect boosting the coumarin accord it is possible to create a totally new "auratic breathing," that is to say a "new" perfume. And I say yes, a new perfume because although these fragrances are already well known, the inclusion of Coumarone will change them and will push the coumarin trend forward."
A. B. Camps. Perfumery: Techniques In Evolution. Part V, Perfumer & Flavorist vol. 29, September 2004, Carol Stream: Allured Publishing Corporation, 1995.
Regulations

All of our products are compliant with EU 1223/2009 and the NZCPGS. None of our bases contain prohibited materials and regulatory compliance is possible depending on usage.

Disclaimer

IFRA Conformity

All of our bases can be used in products requiring conformity with the latest IFRA standards. Check the use levels under the Usage Restrictions section above.

Nitro Musks

Some of our products may contain small amounts of EU and IFRA compliant musk ketone. We never use musk xylene, musk ambrette or any other prohibited materials.
Choosing a selection results in a full page refresh.
Opens in a new window.