CAS: Mixture
Manufacturer: Fraterworks

Regular price
Sale price
$3.25 USD
Unit price
per
Sale
Sold out
For larger amounts please contact us.
We have recently sold our entire stock of this product and we have a new batch underway. Good tinctures take time so we expect this to return to stock around December, 2023.
The scent of powdered wigs. This is an 18th century tincture of dried flowers, spices, roots and seeds. Use it as a fixative or the foundation of an entire scent.
A very precious and little-known ingredient of many French fragrances from the golden age of perfumery was Infusion Poudre à la Maréchale (tincture of marechale powder). Poudre à la Maréchale was a scented powder that had risen to popularity during the era of powdered wigs (perukes) in which horse-hair wigs (which were seldom if ever washed) would be dusted to mask malodours. The original marechale powder was created in the late 1600s for the wife of the Maréchal d'Aumont. The materials used varied from perfumer to perfumer though there were some fundamentals that were common to most: ambrette seeds, sandalwood, orris root, cloves and a variety of other spices, herbs and usually one or both of rose petals and orange blossoms.

So popular was Poudre à la Maréchale that even as perukes fell into disuse, the great perfume houses that were beginning to emerge across Europe continued to supply the scent as cosmetic powders but also as an infusion (or tincture). Initially it was sold as an article for wear on its own like a cologne, but it also came to be added to other fragrances as a fixative base. Most of the early Guerlain fragrances incorporate this infusion, and Coty's L'Origan (formula below) owes much of its powderiness and complex dry down to it.
Fraterworks is the only company in the world that is currently making and supplying Poudre à la Maréchale tincture. We manufacture this product using materials and methods that are completely traditional. Despite its age, this is a product which modern perfumers can use to impart a je ne sais quoi to their fragrances. It is a very powerful fixative and adds complexity, richness and interest to any scent.
We supply this as a completely natural 20% tincture which is not vegan as it contains ambergris. Like all tinctures, this product will improve, strengthen and deepen with age.
Every batch we make is analysed by GCMS to give the most accurate IFRA recommendation possible. Because this product is entirely from dried raw materials, each batch will differ slightly.
Appearance: Amber liquid
Longevity: Lasts > 400 hours on a smelling strip
Usage Restrictions

Permitted amounts in finished product:

IFRA 51: 73.9%
IFRA49: 73.9%

These are derived from calculated concentrations which do not replace chromatographic quantification on individual lots. Disclaimer...
Label Requirements

Ingredients may need to be listed as per your local legislation based on data found in the EU allergens report.

Additional Requirements
For Trade Use Only

Our products are intended as building blocks in the perfume creation process; they are not to be applied to the skin undiluted.

These raw materials are for use by the perfumery trade only.
Share
View full details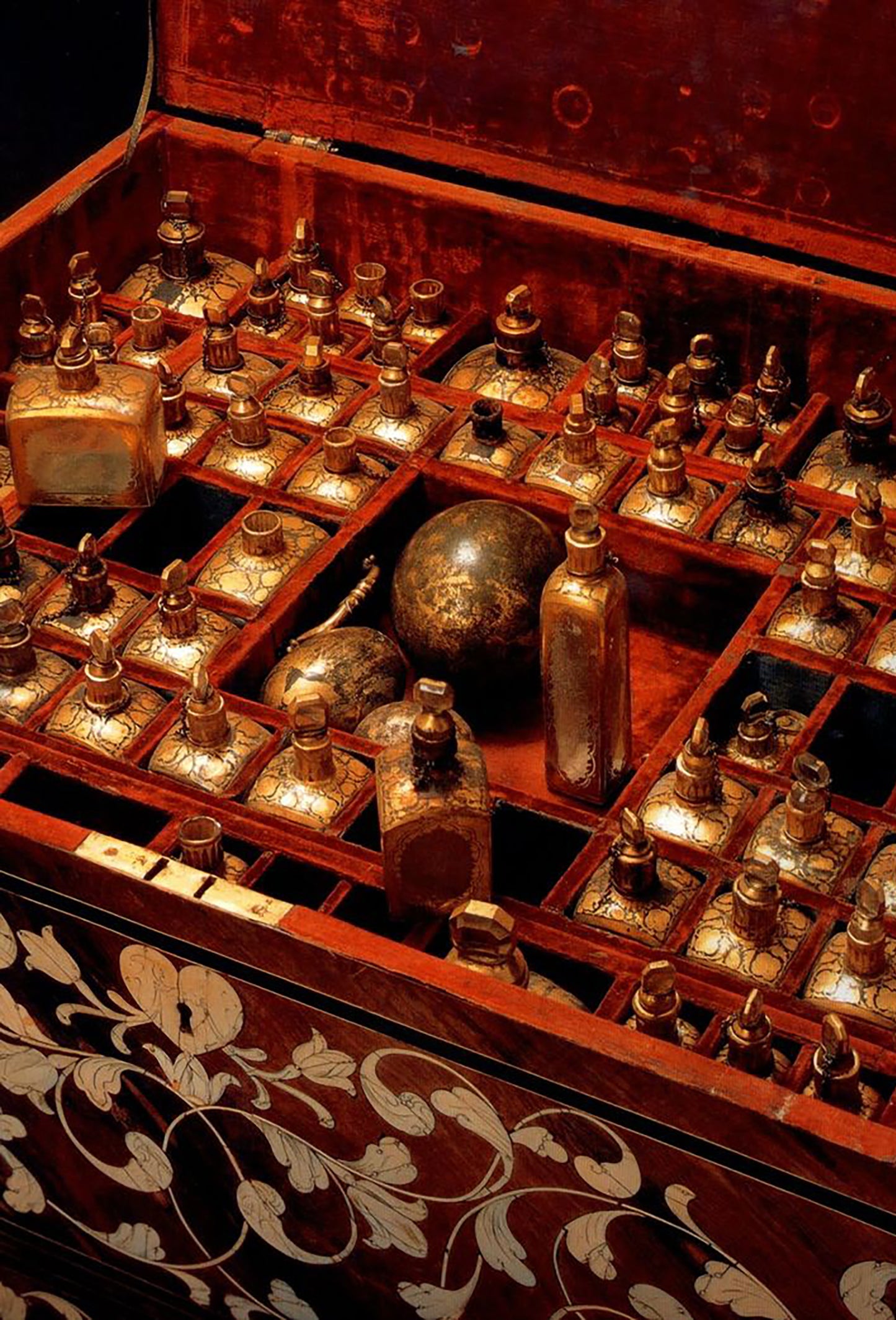 Spicy powderiness, sublime
A truly beautiful and unusual material that exalts a formula such as the magnificent L'Origan presented here. Do try this for one's self, you will not be disappointed. I can see where this would assist a Mitsouko, L'Heure Bleue type of fragrance. I intend to use this in a Caron Coup de Foeut type of scent in the near future. So happy Mr. Frater offers this rich piece of perfume history to us all. Thank you
Regulations

All of our products are compliant with EU 1223/2009 and the NZCPGS. None of our bases contain prohibited materials and regulatory compliance is possible depending on usage.

Disclaimer

IFRA Conformity

All of our bases can be used in products requiring conformity with the latest IFRA standards. Check the use levels under the Usage Restrictions section above.

Nitro Musks

Some of our products may contain small amounts of EU and IFRA compliant musk ketone. We never use musk xylene, musk ambrette or any other prohibited materials.