CAS: 8016-26-0
Supplier: Fraterworks
Regular price
Sale price
$3.75 USD
Unit price
per
Sale
Sold out
For larger amounts please contact us.
This is a speciality Fraterworks product. Starting from wild cistus gum gathered by hand in Crete using the ancient ladanisterion tool, we cold extract the pure labdanum heart and then remove 50% of the alcohol leaving us with a classic "Resin Absolute of Cistus Creticus, 50% ETH".
Cretan cistus (also known as Cretan Rock Rose or Rockrose) is very similar to the more well-known cistus ladanifer, the source of cistus essential oil, labdanum resinoid and labdanum absolute but it differs in having a richer complex of accent notes. A more radiant resin, cistus creticus has distinct nuances of fine styrax resin, frankincense and herbs.
We use pure food grade ethanol produced with water from glacial lakes and the lowest temperature possible to extract the resin absolute from the raw gum. This maintains the integrity of the product and respects the heritage and labour of the men of Crete who collect this material in the same way as their ancient forebears.
Crude Exudate → Steam Distillation → Essential Oil
Crude Exudate → Non-Ethanol Solvent Extraction → Resinoid
Crude Exudate → Ethanol Extraction → Resin Absolute of Exudate, 𝓷% [evaporated to 𝓃%]
Crude Exudate → Ethanol Extraction → Resin Absolute [vacuum distilled to 100%]
While a resin absolute is often wrongly referred to simply as an "absolute", the correct use of that term within the balsams category is for an alcohol extraction of a previously extracted resinoid (usually produced with hexane or other non-alcohol solvent).

Resinoid → Alcohol Extraction → Absolute
Origin: Crete
Variety: Cistus Creticus
Part: Raw exudate from foliage
Harvest Method: Traditional harvesting with a Ladanisterion
Appearance: Deep brown liquid
Longevity: Lasts > 400 hours on a smelling strip
Usage Restrictions

Permitted amounts in finished product:

IFRA 51: Unrestricted
IFRA 49: Unrestricted

These are derived from calculated concentrations which do not replace chromatographic quantification on individual lots. Disclaimer...
Label Requirements

Ingredients may need to be listed as per your local legislation based on data found in the EU allergens report.

Additional Requirements
For Trade Use Only

Our products are intended as building blocks in the perfume creation process; they are not to be applied to the skin undiluted.

These raw materials are for use by the perfumery trade only.
Share
View full details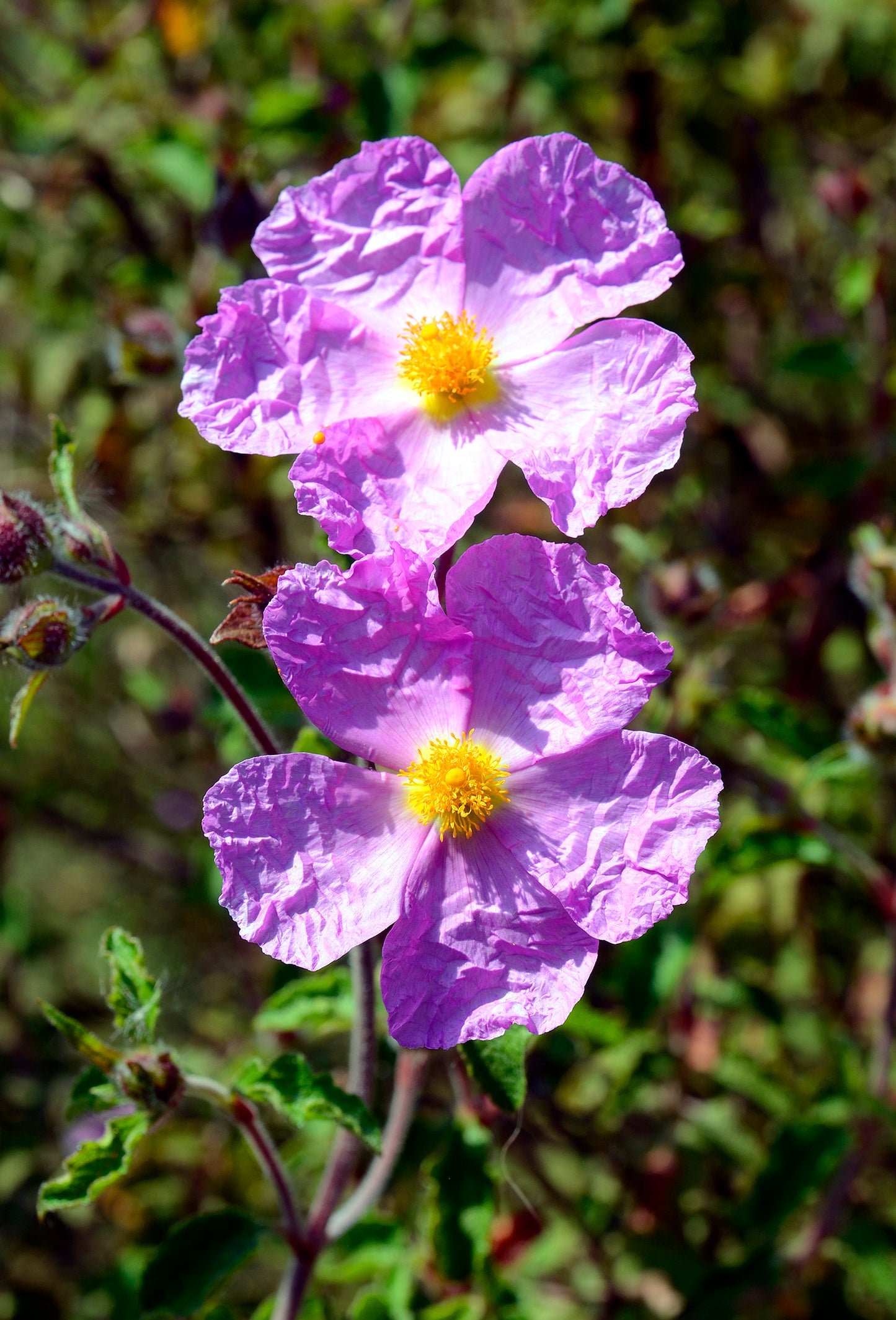 Regulations

All of our products are compliant with EU 1223/2009 and the NZCPGS. None of our bases contain prohibited materials and regulatory compliance is possible depending on usage.

Disclaimer

IFRA Conformity

All of our bases can be used in products requiring conformity with the latest IFRA standards. Check the use levels under the Usage Restrictions section above.

Nitro Musks

Some of our products may contain small amounts of EU and IFRA compliant musk ketone. We never use musk xylene, musk ambrette or any other prohibited materials.