CAS: 8006-87-9
Variety: Santalum Album

Regular price
Sale price
$7.75 USD
Unit price
per
Sale
Sold out
For larger amounts please contact us.
If the notion of terroir is less important to you than the sustainability and ethics of your raw materials, this is the sandalwood for you. Not only is our Australian Santalum Album environmentally friendly, it also has the beauty and regal quality of classical Mysore sandalwood - the sandalwood of epic poems and history. Australia is now a source of both Santalum Album ("Indian" Sandalwood) and Santalum Spicatum (an Australian native). This product is the Indian variety.
Environmental Data

We can trace each batch of our Australian sandalwood oil down to the hectare of trees from which it was extracted. Using continuous distillation, our supplier is able to lower their energy needs by 75% compared to regular distillation, and of the remaining energy used over 80% is from renewable sources. The entire plantation absorbs 195,000 tonnes of carbon dioxide from the atmosphere each year.
Carbon Zero Transport
Because we are right next door to Australia we don't need to ship our sandalwood oil half way across the planet before we offer it to you; the trip from "farm" to Fraterworks is a short carbon zero flight.
Origin: Australian
Variety: Santalum Album (Indian sandalwood)
Part: Heartwood
Method: Continuous steam distillation at source

Appearance: Pale straw liquid
Longevity: Lasts > 400 hours on a smelling strip
ⓘ Note
This is neither a perfume nor a foodstuff; it is a raw material for use in manufacturing. Do not consume. Do not apply to skin. Keep away from children.
General Information

Like most suppliers and makers of quality raw materials for fragrances, we do not filter many of our products. This ensures that no odiferous matter is lost prior to use but can result in the appearance of small particles or slight clouding.

All alcoholic fragrances should be macerated for up to a month and then chilled in a moderate freezer overnight before being filtered fine. This will remove all cloudiness or detritus and is the industry norm.
IFRA Standards

Permitted amounts in finished product:

IFRA 51: 100%
IFRA49: 100%

These are derived from calculated concentrations which do not replace chromatographic quantification on individual lots. Disclaimer...
Label Requirements

Ingredients may need to be listed as per your local legislation based on data found in the EU allergens report.

Additional Requirements

No additional labelling requirements.
For Trade Use Only

Our products are intended as building blocks in the perfume creation process; they are not to be applied to the skin undiluted.

These raw materials are for use by the perfumery trade only.
Share
View full details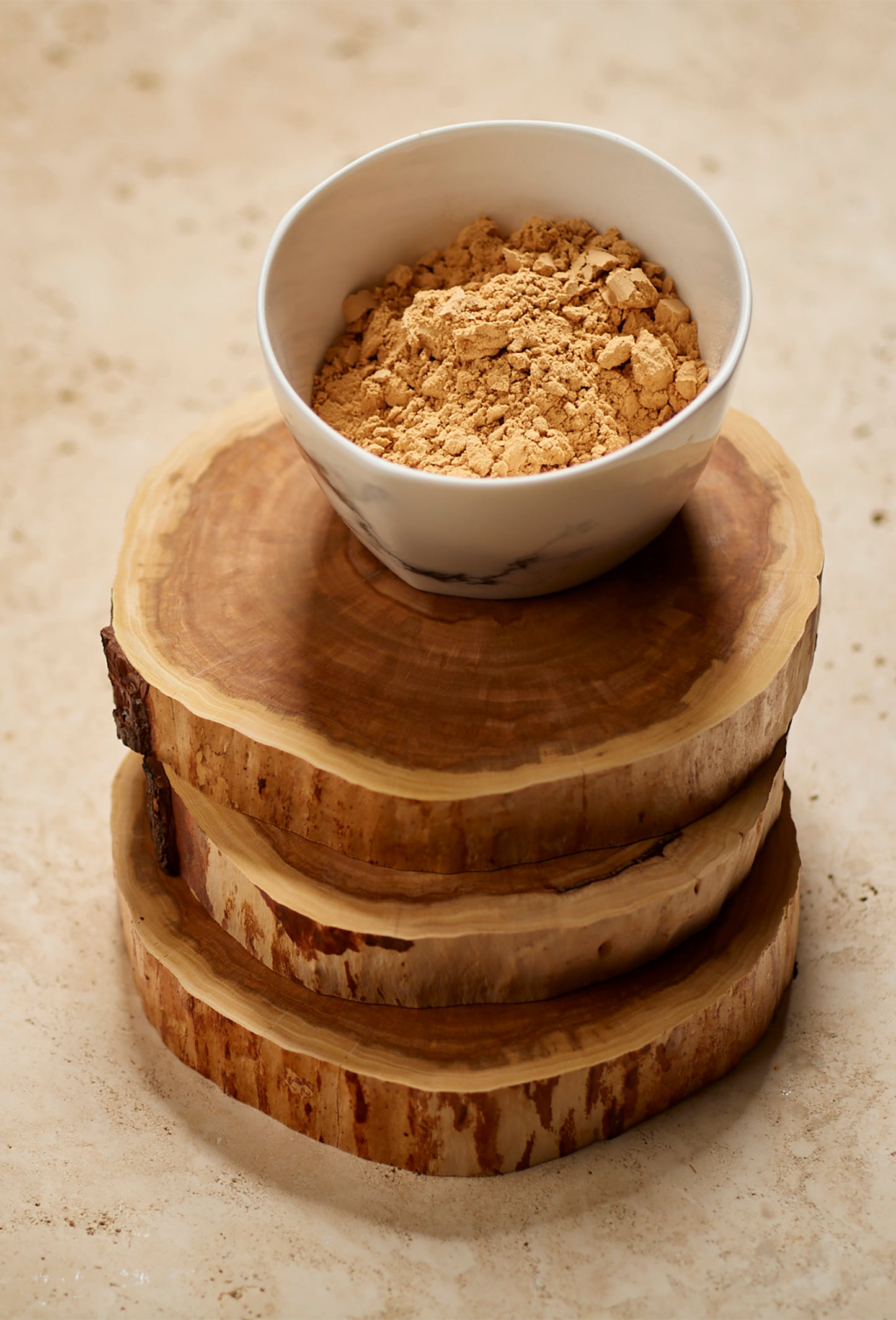 Mysore Australia
Was curious just to smell this. Basically one gets the creamy side of Santalum album but the oil is not very warm in the way real Mysore classic oil is. The wood smells okay as far as it's maturity. Good not great heartwood.
Thanks for the review David! Isn't it amazing how the same trees in a different climates and soil can produce such unique products? I love the extra nuttiness of this Australian wood - I find it asserts itself in just the right way.
Regulations

All of our products are compliant with EU 1223/2009 and the NZCPGS. None of our bases contain prohibited materials and regulatory compliance is possible depending on usage.

Disclaimer

IFRA Conformity

All of our bases can be used in products requiring conformity with the latest IFRA standards. Fraterworks is an official member of IFRA and the FFAANZ.

Nitro Musks

Some of our products may contain small amounts of EU and IFRA compliant musk ketone. We never use musk xylene, musk ambrette or any other prohibited materials.