CAS: 70851-61-5
Synonyms: Waxy Lactone, Lactone of Cis Jasmone
Regular price
Sale price
$5.25 USD
Unit price
per
Sale
Sold out
For larger amounts please contact us.
This is the smell you get at the top of a fresh milk bottle that has come to room temperature. It has a very addictive scent with a classic coconut bent and an almost imperceptible cinnamic nuance.
This is an extremely precious lactone — a very sophisticated and natural smelling material that is far too underused in today's labs. Arcadi Boix Camps once opined that it was one of the finest chemicals known (alongside Norlimbanol Dextro, Laevo Muscone, Ambrocenide and Helvetolide).
An elegant lactonic accord is made by combining Jasmolactone, Cis-Jasmone Lactone and Lactojasmone (a slightly less green isomer of Cis-Laevo Aerangis Lactone).
Cis-Jasmone Lactone blends with Operanide, Benzyl Acetate, Jasmine bases, Persicol, and rich florals like Gardenia J. Ellis and Tuberose Supreme.
Appearance: Colourless liquid
Longevity: Lasts > 180 hours on a smelling strip.
ⓘ Note
This is neither a perfume nor a foodstuff; it is a raw material for use in manufacturing. Do not consume. Do not apply to skin. Keep away from children.
General Information

Like most suppliers and makers of quality raw materials for fragrances, we do not filter many of our products. This ensures that no odiferous matter is lost prior to use but can result in the appearance of small particles or slight clouding.

All alcoholic fragrances should be macerated for up to a month and then chilled in a moderate freezer overnight before being filtered fine. This will remove all cloudiness or detritus and is the industry norm.
IFRA Standards

Permitted amounts in finished product:

IFRA 49: 100%
IFRA 51: 100%

These are derived from calculated concentrations which do not replace chromatographic quantification on individual lots. Disclaimer...
Label Requirements

Ingredients may need to be listed as per your local legislation based on data found in the EU allergens report.

Additional Requirements
For Trade Use Only

Our products are intended as building blocks in the perfume creation process; they are not to be applied to the skin undiluted.

These raw materials are for use by the perfumery trade only.
Share
View full details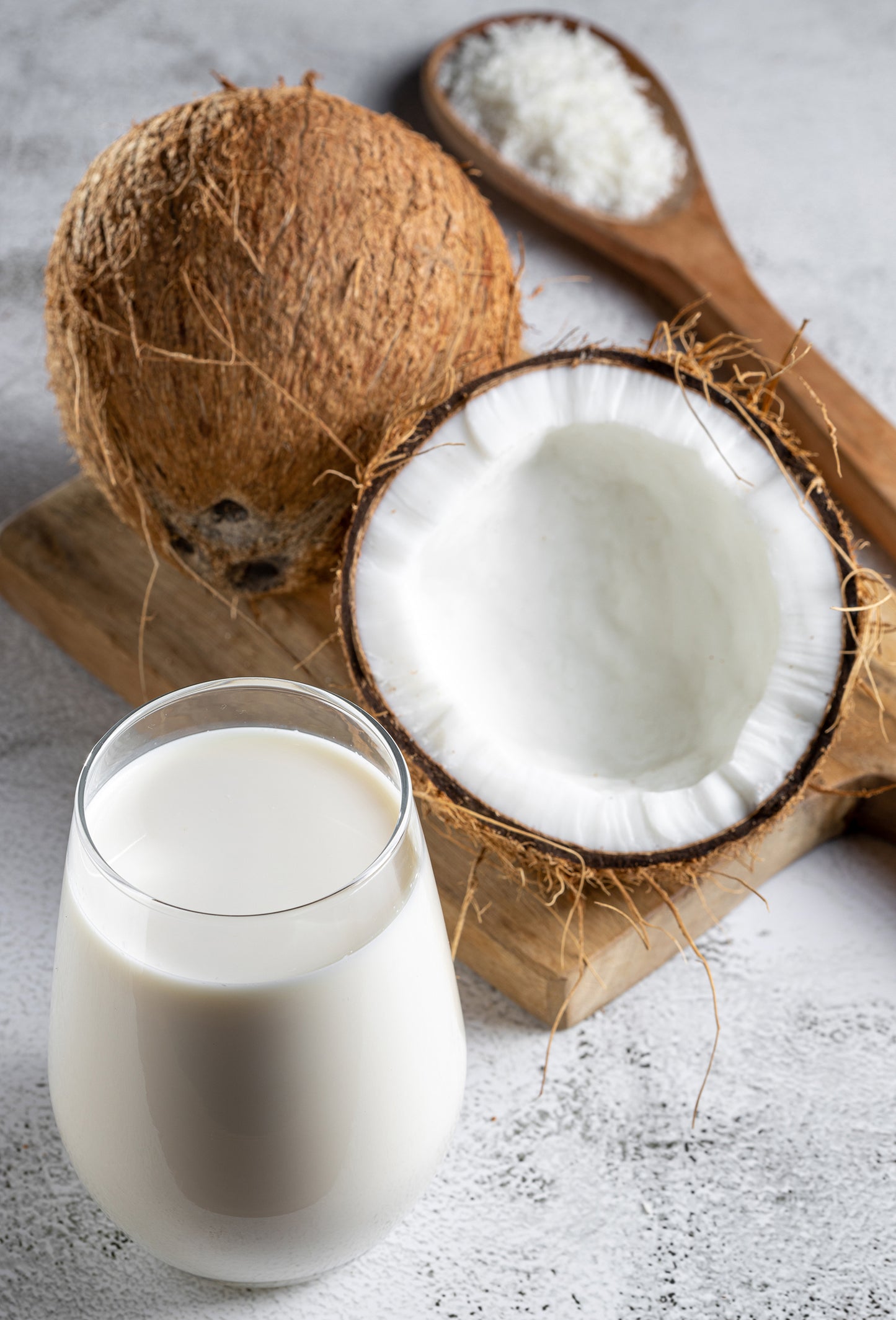 "Cis-Jasmone Lactone is also warm but less floral than […] Cis-laevo-Aerangis lactone, having less volume and a sharper Coconut milk note with is present in all the lactones but having a great olfactory harmony too. Both Cis-laevo-Aerangis lactone[…] and Cis-Jasmone lactone make a lovely, rich, and sophisticated accord smelling of important parts of so many flowers when making their aura in the air since they are extremely powerful. This aura It is the heart and the delicacy of many flowers, soft, easygoing, diffusive and close to the soul of so many flowers like Jasmine, gardenia, Osmanthus, Tuberose with shades of tea.
So when well used we can impart to the fragrances a very natural flowery , dreaming subjective effect which for instance it is not imparted by Benzyl acetate. These lactones are not as concrete as chemicals like Benzyl acetate or β-Phenyl ethyl alcohol but they move the soul bringing us to a kind of "Platonic Pink Cloud"[.]"
A. B. Camps. Various Internet Postings
Regulations

All of our products are compliant with EU 1223/2009 and the NZCPGS. None of our bases contain prohibited materials and regulatory compliance is possible depending on usage.

Disclaimer

IFRA Conformity

All of our bases can be used in products requiring conformity with the latest IFRA standards. Check the use levels under the Usage Restrictions section above.

Nitro Musks

Some of our products may contain small amounts of EU and IFRA compliant musk ketone. We never use musk xylene, musk ambrette or any other prohibited materials.
Choosing a selection results in a full page refresh.
Opens in a new window.