CAS: 8031-03-6
Supplier: Floral Concept
Regular price
Sale price
$5.25 USD
Unit price
per
Sale
Sold out
For larger amounts please contact us.
This is the beyond any doubt the best mimosa in the world. Our supplier and manufacturer is recognised as the industry leader and a specialist in French mimosa extracts.

Mimosa has a delicate sweet odour somewhere between cassie and violet. It is perceptible in trace amounts and does an astonishing job of naturalising a fragrance. The lightest touch will elevate virtually all perfume types. Needless to say it blends exceptionally well with Violet Leaf "Signature" Absolute, Fleur de Cassie, Violette Bleue and the classic violet synthetics Iralia® (Firmenich), Methyl Ionone Gamma Coeur (IFF) and Methyl Ionone Alpha Extra (IFF).
Unlike lesser qualities, our mimosa is not brittle but has rather a firm honey-like consistency. However, it is still extremely difficult to work with so we offer it at 50% dilution in pure food grade ethanol meaning no chemicals or denaturants are involved. That means this is a 100% pure and natural ISO 9235 standard product.
You will never use another mimosa product after you have experienced this jewel in the crown of France's finest naturals.
We also offer a wonderfully complex floral base in the form of our Mimosa De Provence.
Origin: France
Variety: Acacia decurrens
Part: Flowers
Method: Alcohol extraction of concrete
Appearance: Gold to Green-Gold liquid
Longevity: Lasts > 400 hours on a smelling strip
Usage Restrictions

Permitted amounts in finished product:

IFRA 51: 100%

These are derived from calculated concentrations which do not replace chromatographic quantification on individual lots. Disclaimer...
Label Requirements

Ingredients may need to be listed as per your local legislation based on data found in the EU allergens report.

Additional Requirements
For Trade Use Only

Our products are intended as building blocks in the perfume creation process; they are not to be applied to the skin undiluted.

These raw materials are for use by the perfumery trade only.
Share
View full details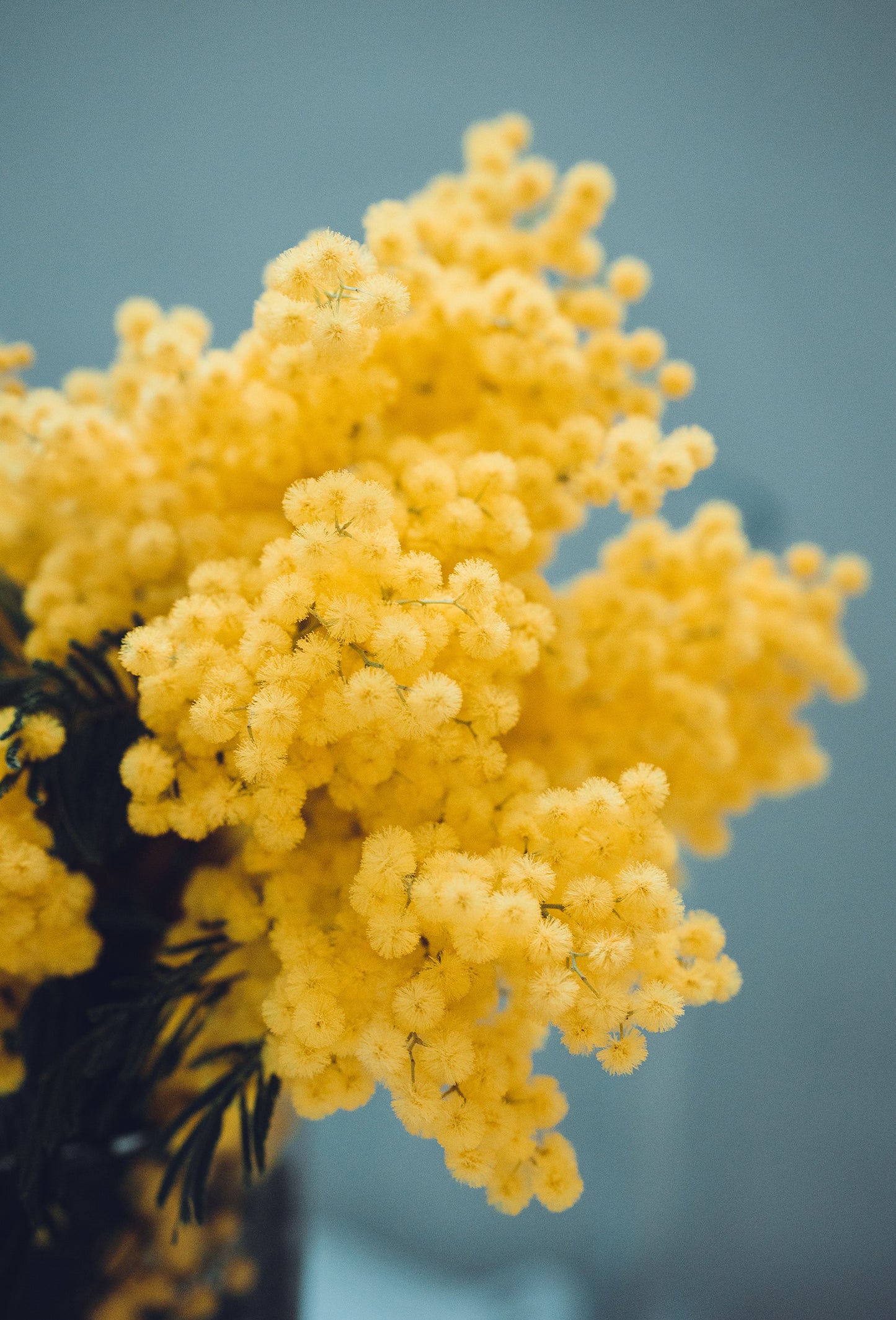 Regulations

All of our products are compliant with EU 1223/2009 and the NZCPGS. None of our bases contain prohibited materials and regulatory compliance is possible depending on usage.

Disclaimer

IFRA Conformity

All of our bases can be used in products requiring conformity with the latest IFRA standards. Check the use levels under the Usage Restrictions section above.

Nitro Musks

Some of our products may contain small amounts of EU and IFRA compliant musk ketone. We never use musk xylene, musk ambrette or any other prohibited materials.